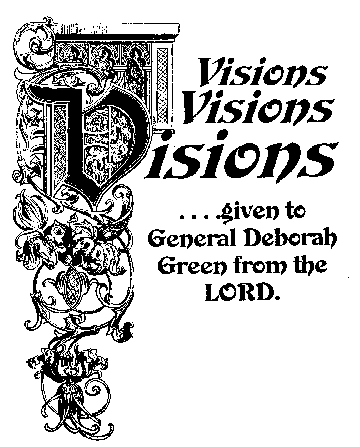 ---
INTRODUCTION:
For years, I have had visions from God, as He was speaking certain things to me. However recently, as I was crying out in prayer after suffering an injury in my body, I was asking the Lord if there was anything I was to gain from this suffering. He told me that He wanted to give me more visions and that I was to write them down. Well, I have been doing that, and I will now share them as they have been given to me.
EACH SET CONTAINS SEvERAL vISIONS. (Set twelve newly added)
Booklets are also available in printed format upon request.


---
Write for our other free publications dealing with the JUDGMENTS OF GOD.
We would like to hear from you!
To request literature or more information
about us or our community please E-mail us:
livingword@aggressivechristianity.net

or write to us:

AGGRESSIvE CHRISTIANITY
HR 60, Box 11,
Fence Lake, NM 87315