---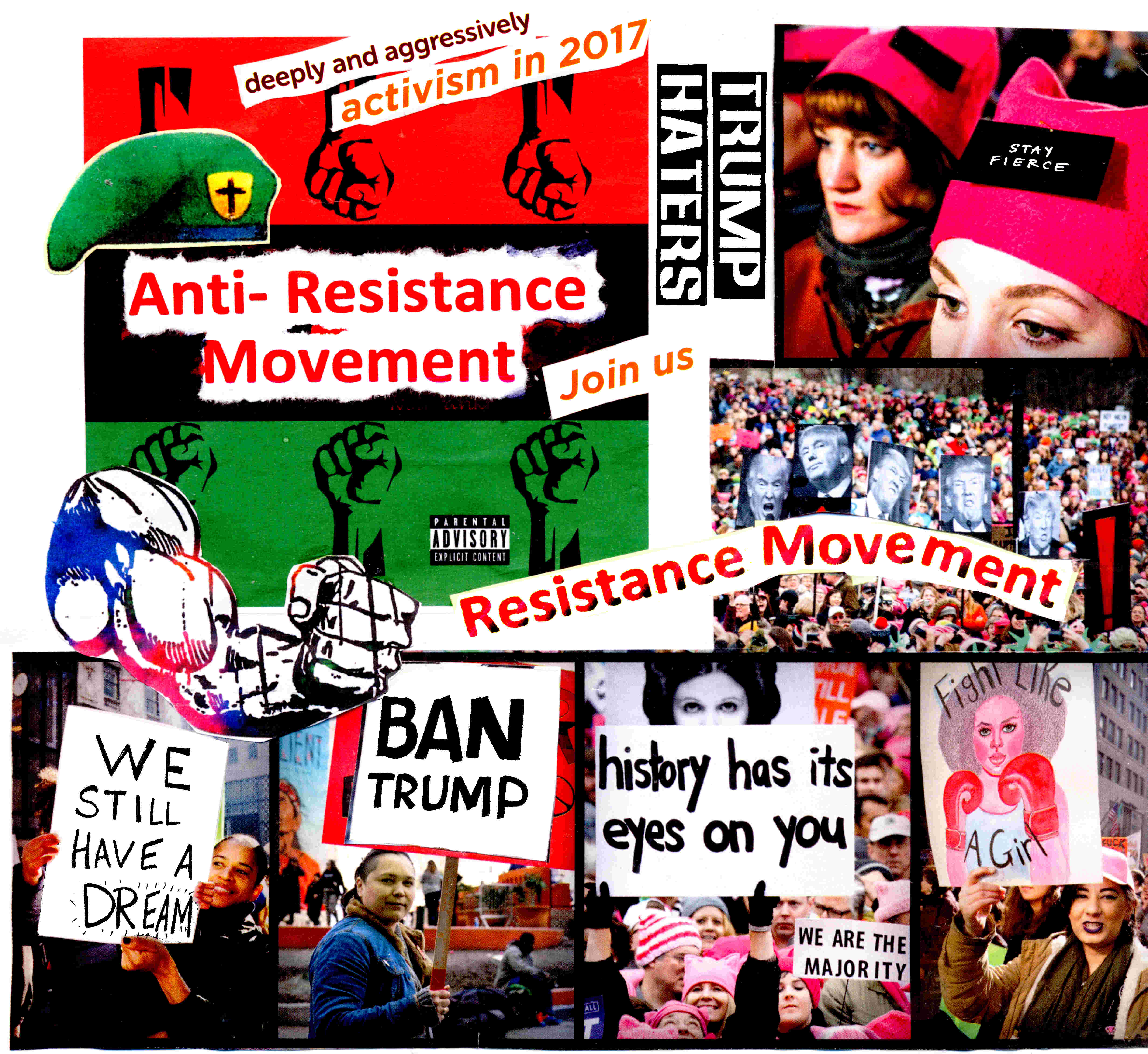 INSURRECTION on the RISE!  VIOLENCE and HATRED!
A NATION DIVIDED!
TIMES ARE CHANGING -- READ "TRANSMOGRIFYING TIMES!" FOR A SHOCKING REVIEW!
READ IT HERE.
---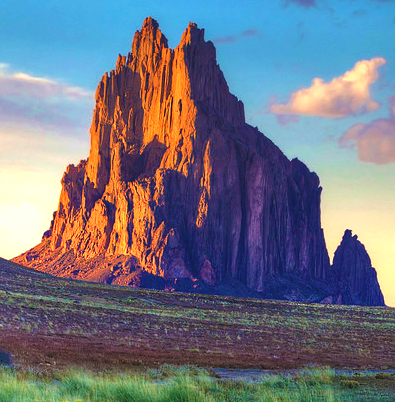 The Great Division
Introduction by General Deborah
To the Shiprock Word
In December 1998, the Spirit of God directed us to go to the monument of Shiprock, New Mexico, to give forth His Word. It was a very cold night, and the temperature was below 10 degrees. Of course we journeyed there in our van, determined to obey the Lord and see why we had come.
     When we arrived, the Lord directed us to drive out to the Shiprock and to look upon it. As we did, so the Word of the Lord, which is printed below, came to us as the Lord ministered at that sight.
     Knowing that the Word of the Lord does not return to Him void, we learned it is important to give forth His Word as He directs. Also, we know that the Lord desires that we give out that Word when and where He wants as He has His reasons for everything.
     Now in Navajo traditional mythology, it is believed that the giant Shiprock was the means by which the Navajo people arrived to that region of New Mexico. So the Lord had us to go to what is considered to be the place of landing of the founding fathers of the Indian nation that is the largest in this part of the country. As we obeyed the Lord, the Word that He gave back then, we can see coming to pass in this hour.
     We can see that the great nation of America is crumbling and that the Lord is bringing to pass that which He has spoken. We do believe that the Lord will prove even now that HE IS THE ALMIGHTY AND THAT THROUGH HIM EVEN THAT WHICH APPEARS TO BE FOREVER WILL BE BROUGHT DOWN. LET US TRUST IN THE MAJESTY OF OUR GOD AND KEEP OUR VISION EVER UPON HIM. TRUST NOT IN THE NATIONS, BUT TRUST IN THE LORD, FOR HE ALONE IS ABLE TO SAVE .
---
READ THE PROPHETIC WORD GIVEN AT SHIPROCK, HERE!
WATCH "THE GREAT DIVISION" TEACHING VIDEO, REVEALING THE FULFILLING OF THE SHIPROCK WORD!
---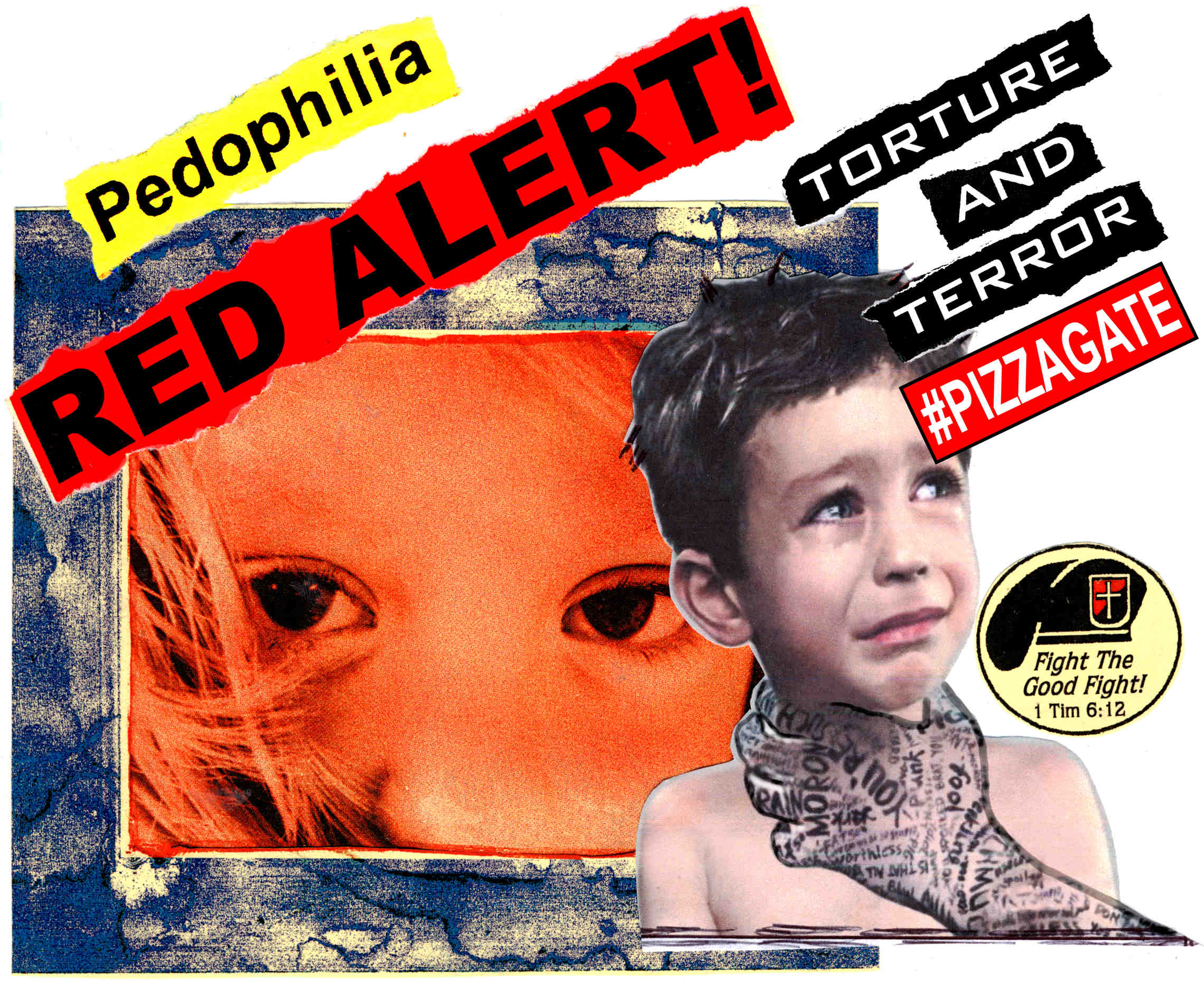 Changing the subject?! Don't like to talk about it? What about them . . . the children? Are you going to forget about them so quickly? On to "another" news story? You better check out the truth below:

PEDOPHILIA EXPLAINED. PEDOPHILE PREDATORS EXPOSED!

-Six Articles By Gen. Jim
---
"Deep State" EXPOSED!!!
ACMTC offers several DVD's exposing the "Deep State" - "CIA" - "Intel Agencies" that have been spying, blackmailing, assassinating, creating wars and igniting revolutions worldwide for decades ... at the taxpayers' cost!
     The CIA's dirty little secrets are now being exposed by those brave souls who are true whistleblowers. The CIA's sphere was not — is not! — outside the U.S. only, but within the U.S. Their intelligence surveillance (along with those corrupt FBI agents) has been FOUND OUT.
     Alongside the CIA - FBI is the NSA — all spying on Americans. We offer several DVDs, put together by S.N., taking us back to WWII and bringing us up to the Gulf Wars.
Write for your free copies.
---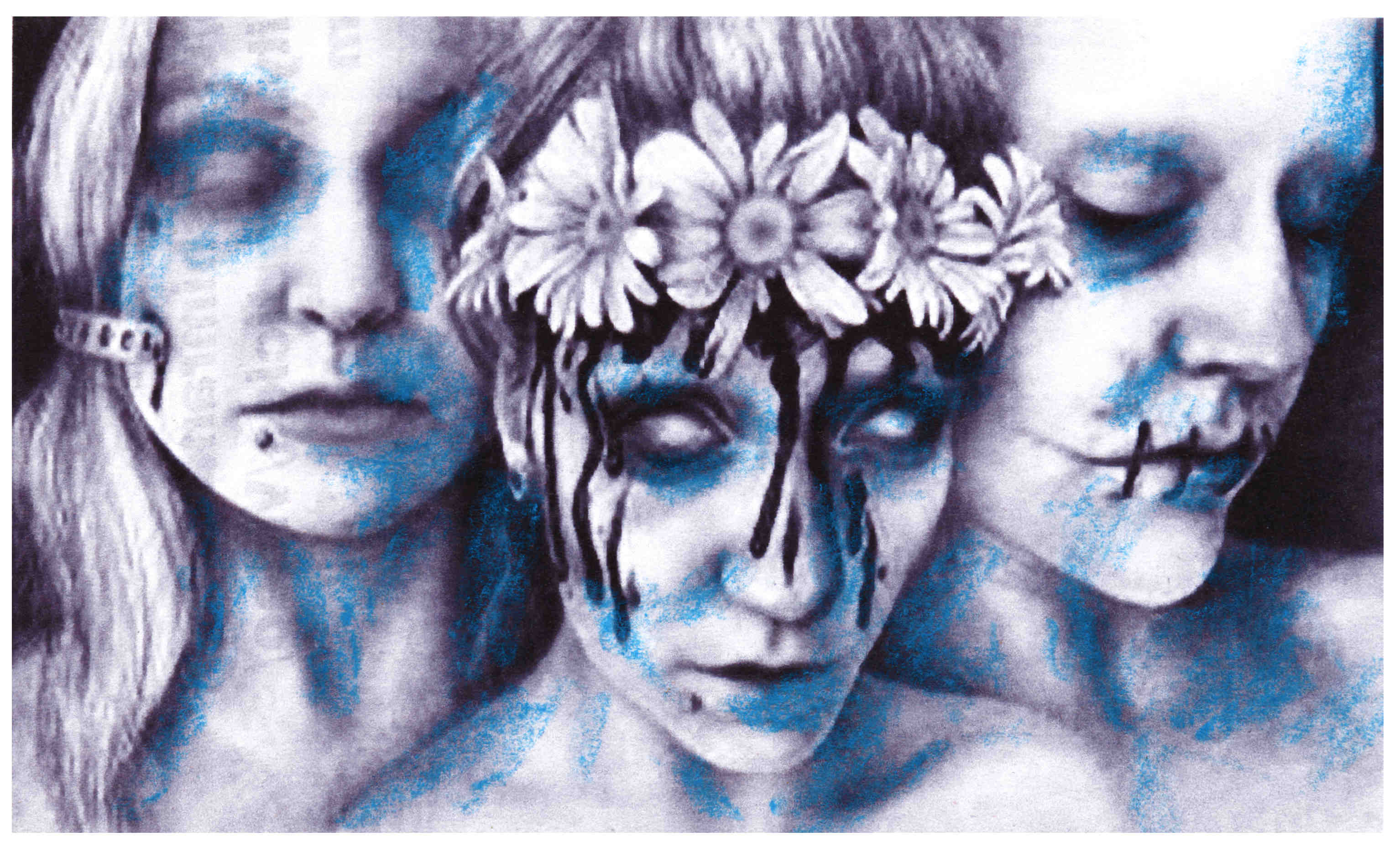 The Necrophilous Left
Gen. James Green
N ECROPHILIA:
"THE PASSIONATE attraction to all that is dead, decayed, putrid, sickly; it is the passion to transform that which is alive into something un-alive; to destroy for the sake of destruction; the exclusive interest in all that is purely mechanical. It is the passion to tear apart living structures."
This is the character of those who love iniquity and hate righteousness, versus those who love righteousness and hate iniquity...HENCE, THE CLASH OF TWO WORLD ORDERS.
The Bible describes this WARFARE in Hebrews one, verses eight, and nine: "But unto the Son He (the Father) saith, 'Thy throne, O God, is forever and Ever: a sceptre of righteousness is the sceptre of thy kingdom. Thou hast loved righteousness, and hated iniquity; therefore God even thy God, hath anointed thee with the oil of gladness above thy fellows.'"
This WAR between "righteousness" and "iniquity" is manifest right before our eyes; it is both political and religious, it is a WAR between Almighty God and His true soldiers and satan and his necrophilites. By character, these "ites" have an abnormal fascination with death and the dead, especially an EROTIC attraction to corpses. WE, WHO ARE FOLLOWERS OF CHRIST, HAVE A LOVE FOR LIFE AND RIGHTEOUSNESS.
It is not enough for the believer/disciple of Christ to love righteousness, i.e., rightness; THEY MUST ALSO HATE EVIL, hence, the difference between mere Church goers and devoted soldiers of Christ.
The Condemnation
JESUS HIMSELF said, "…this is the condemnation, that light is come into the world, and men loved darkness rather than light, because their deeds were evil" (John 3:19).
Another fundamental characteristic of the wicked is that they love darkness!, i.e., they find PLEASURE in SIN and IMMORALITY. On the other hand, the true disciple/soldier of Christ loves righteousness and hates sin. He or she takes no pleasure in the sensual/sin of the world
Make America Great Again!
THIS IS A GREAT undertaking proclaimed by America's new president Donald Trump. The truth is, "America," as one minister voiced it, "can never be 'great again' if she is not also 'righteous again.'" Please remember that Trump himself admits his need to be more Christian. Pray that God will direct/instruct him in this great responsibility of being president.
We know that the "Necrophilous Left" (NL) has been in power for decades, hence, the ROT and STENCH of DEATH over America. Even the Church has not been spared. Sin has all but destroyed this nation. If it had not been for a precious few true Christians standing in the gap, America would be at the point of no return...and this is exactly what the Necrophilous Left want. But God in His mercy and for His Name's sake had Trump DEFEAT queen Jezebel HELLary Clinton. In the Old Testament it says of Jezebel that, "her WITCHCRAFTS are many" (2nd Kings 9:22). First Kings 21:25 says that king Ahab, "…did sell himself to wickedness in the sight of the LORD, whom Jezebel his wife STIRRED UP!" Verse 26 says, "…he did very abominably in following idols…" Putting this in modern context, the past leaders of this nation have done "VERY ABOMINABLY," especially the Clintons (HELLary stirring up Billy boy, her husband, to do wicked things. And under sodomite/Alinsky-ite Barack Obama, she did very, very abominably)!!
But, he warned, Jezebel and Ahab had a wicked daughter, Athaliah, who ruled after both of her treacherous parents were dead (see 2 Kings 11). Note the feminist protesters against Trump and against the Christians. They have the very same agenda as did HELLary and Obama—to utterly destroy righteousness out of the land, the little remaining–that is.
How?
THE PROPHET ISAIAH (1:21) cried out in his day, "How is the faithful city (Jerusalem) become an harlot! it was full of judgment; righteousness lodged in it; but now murderers." The present state of America is exactly like that of what was JerUSAlem in his day. How did the city of God become so fallen? Verse 23 gives us the answer: "Thy princes are REBELLIOUS, and companions of THIEVES: every one loveth gifts, and followeth after rewards: they judge not the fatherless, neither doth the cause of the widow come unto them." Verse 26 tells us that the judges were at fault but God would "restore thy judges as at the first." Unto the city that had fallen into RUIN, because of those in rulership, and those who love their evil rulership, God would restore righteousness once again. We are at this place. Take heart.
God to gods
THE PROGRESSION of degradation has led from honoring God to honoring gods. When America opens its borders to any-and-all, it also opens its borders to their gods! Islam is a good case-in-point. Allah (the moon-god, the god of jihad) and God of the Holy Bible are DIAMETRICALLY OPPOSED. Don't believe the "politically correct" LIE that Allah and God are the same (see our "2 Faces of Islam" series—you'll be surprised just how much political/religious Islam has INFILTRATED into American society). Islam is a political/religious system of DEATH...this is WHY the "left" is outraged at Trump for his stand against it. I challenge anyone to prove—from Islam's Qur'an and Hadiths—that Islam is a religion of "peace." The frantic push to make Islam THE religion of America is DEMONIC!!
Drain the Stinking Swamp!
YES! YES! It can be done! It must be done! Before righteousness can prevail, the necrophilous filth must be dealt with. Making America great again must entail the draining of the swamp. Righteousness and unrighteousness cannot dwell together...one must dominate the other.
Witchcraft
THE NECROPHILOUS LEFT are obsessed with MURDERING the TRUTH. Queen Jezebel of the Old Testament had the true Prophets of God MURDERED! It goes without saying that we know who their father was and is—SATAN (John 8:44; Mt. 13:38)!
Practitioners are burning Trump's photo while chanting "so might it be!" or Trump's famed catchphrase, "You're fired!" over and over…visualizing President Trump being blown apart into dust or ash. These death/filth eaters wholeheartedly believe that President Trump, his GOP staff, and the whole Christian camp, are garbage! And poor Madonna, it was reported that she too placed a CURSE on Trump–with a broken heart...DEVASTATED!
Well, these death worshippers/eaters will all be devastated in the end, for this is God's Holy War—BE FOR HIM OR AGAINST HIM. General Jim
---
RED ALERT!
Releasing Miracles of Wrath Through Imprecatory Prayer
Given by Gen. Deborah Green----Feb. 24 (am), 2017
I speak unto thee this day and I say have not I the Living God spoken unto you and declared it, that I do miracles of wrath? I say that it is my time to bring forth those miracles. I say even this day pray for the same to increase, increase, and increase. I say that it is the time that miracles of wrath must be bestowed upon the sons of men that they will see once again that I am the Almighty God. I say for the ones who have disputed my authority, who have said that I am not, I say they need miracles of wrath. Therefore, in obedience unto me, I say release those miracles by praying unto me and requiring the same. I say that it is me the Living God who does hear the prayers of the righteous and I say that I answer them. I say that it is my desire that the miracles of wrath would be shown forth. I say thank me for the same. It is me the Living God who is, in the time of my Holy War, my wrath revealed, desiring to give to men the miracles of wrath. Thank me and praise me, thank me and praise me.
---
---
PUTIN TAKES CHARGE!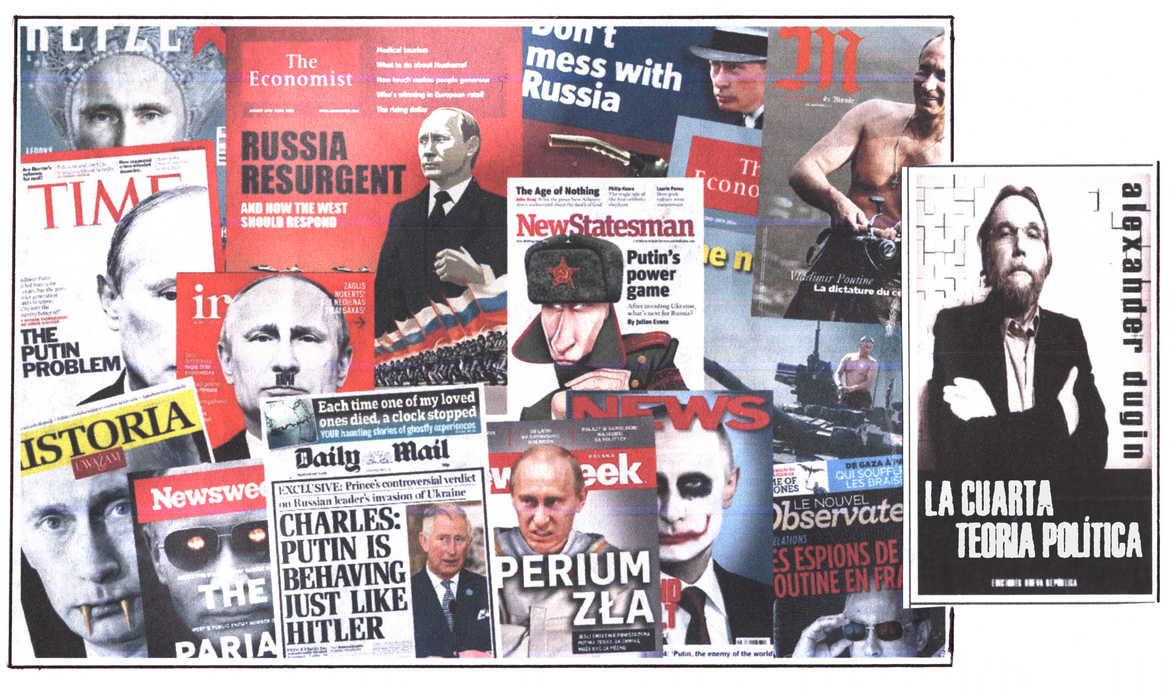 Draining the Swamp!
Gen. James Green
I T IS TIME, past time, for national/international "swamps" to be drained. "The Swamp," according to Alexander Dugin, is another name for the globalist elite/sect, the open society adepts, GLBTQP (gay, lesbian, bisexual, transgender, queer and pedophile) maniacs, Soros' army, and the anti-Christ/anti-Christianity humanists, etc...
Draining the Swamp is imperative, especially for the USA, and any and all other nations—for all nations have a Swamp of one size or another.
Dugin (Russian) is calling upon all "swamp-drainers of the whole world [to] unite!"
He states that, "Anti-Americanism is over. Not because it was wrong, but exactly the opposite: because the American people themselves have started the revolution against precisely this aspect of the U.S. that we all hated."
Dugin is partly right; but it was God who started this WAR/REVOLUTION against these One Worlders and those who are under their command. To listen to the prophetic Word given (by Gen. Deborah Green) on the first of January, 2017 go to: https://www.youtube.com/watch?v=B2RQJ3qeMwQ
Many will DIE in this Holy War/Revolution. Many, on the other hand, will repent and be spared.
Grown Sick
GOD HAS grown SICK of these hubris banksters/gangsters, perverts (of the GLBTQP camp), and destroyers of men, cultures, traditions, and identities. These odious reptilian Swamp Monsters must...and will...be condemned and punished!! Their Elysium, so-called, has been built upon a sea of blood, guts, and gore.
Dugin writes that, "From now on, the Swamp is an extraterritorial phenomenon, EXACTLY like an international terrorist network…this is a chance for all of us to start hunting them…its anti-national nature is now explicitly evident" (since Trump's victory over Queen Hilary Clinton). God has been telling us for several years now that when the time is "ripe," He will crush their agendas. That day has arrived. Praise our God!!!
Now they will experience TERROR, WRATH, and DEATH! Their global utopia will be DESTROYED. The deterritorialization of the Swamp has begun. God has declared it. Their sick and sinister ideology—anti-Christ Liberalism—will not stand in this WAR. Their totalitarian political ideology of witchcraft/richcraft will be brought to RUIN. God's Holy Standard will replace it. The world has been waiting for this grand day to arrive. It has arrived! Don't rebel against God's New World Order—the Order of the Spirit—be on His side, lest you die under His plagues of WAR. Some may fear this. Do not fear; let the LORD God rule once again. You have seen what the rule of evil men/women has brought.
The subjugation of the Swamp Monsters will be glorious. Allowing God to be God once again will actually FREE us, not ENSLAVE us. The sensate, i.e., physical sensation, will be overshadowed by the love of God, Christ, and the Holy Word. Far too long has the sensate ruled—the sights, the sounds, the sensual, and the sexual. NOW IS THE TIME FOR THE SPIRITUAL TO RULE.
The Fourth Political Theory
DUGIN CRIES, "American Liberalism Must Be Destroyed!" But there are many nations that must be and will be destroyed (—the government systems etc.).
Actually, America does not need a central government. Allow the states to rule themselves. We do not need crazies like the ones that have been in the oval office (in the "Pink House"). We do not need ultra-liberals (Zionists and gang) to tell us what is moral and what is immoral. We don't need pedophiles stealing, raping, murdering, and then eating our children (as in Pedogate).
Enough excessive demonization and demon infestation. Dugin points to the 4th Political theory that integrates and supersedes the past 3 "theories" of Liberal Democracy, Marxism, and Fascism. The 4th is what he calls the return to the Being, to the Logos, to the fundamental—ontology, to the Sacred, to the New Middle Ages—and thus to the Empire, religion (Christianity), and the institutions of Traditional society (dominion of Spirit over matter etc.). I think this ideology articulated by Russian political scientist, (Aleksandr) Dugin, has in mind what the Spirit is crying out for. It is said that he is so feared by the West that he lives under sanctions imposed by the U.S. Talk about the pot calling the kettle black!
At least Russia is aware of the "hacking" or "fake news" going on—the U.S. blames them for Trump's victory. HA! It was the American people that wanted a change, not the homo-oriented NEW change spouted by Obama! They REJECTED Queen Jezebel Clinton; Russia should not be blamed for this (see the prophetic Word given on Nov. 9, 2016, "Cruel Reign of Jezebel Being Pulled Down," message 10810). This action against Hilary-sicko- Clinton was a foretaste of what is yet to come.
And to fully understand the Western elite's fears of Dugin, and how his works have changed all of Russia, one only needs to read his words describing the moral failure of the West: "Fundamental failure of [the] globalist version of liberalism is now evident. Brexit, Trump's victory, and then elsewhere. But in its place comes the simplest solution: a return to national State (Etat-Nation) and to various forms of nationalism. That means we return—mutatis mutant—to the beginning of the twentieth century."
All content of Modernity—is Satanism and degeneration. Nothing is worth, everything is to be cleansed off. The Modernity is absolutely wrong—science, values, philosophy, art, society, modes, patterns, "truths," understanding of Being, time and space. All is dead with Modernity. SO IT SHOULD END. WE ARE GOING TO END IT."
I think Dugin's feeling about the world's condition is valid. Why should the world allow these elite psychos to rule over them? For one thing, they have used deceit to get into power, grab the wealth, and build up their (Elysium) One World Order.
The Kremlin's hope that "the 21st century has finally begun," and in order to achieve this end to avert total global war (that the U.S. and other nations want to start), Dugin calls for the "true world" to unite behind Trump in his moral war to "Drain the Swamp."
Actually, Dugin is voicing what God is declaring: "So it should end. We are going to end it," writes Dugin. Frankly, none of us can start or end it; this is God's job, we merely work with Him.
In his book, "The American Empire Should Be Destroyed," it describes the "ancient fight between Hyperborea and Atlantis." He believes that our world is NOW in the final battle. He compares Russia to the mythical people who lived, "beyond the North Wind," called Hyperborea, and the West as being the fallen, evil, lost continent of Atlantis. Well, this may be his delusion, but one thing is for sure: GOD HAS DECLARED HOLY WAR/REVOLUTION AGAINST THE WHOLE WORLD.
Dugin describes the West as such:
"The USA is the Far West of the world. It is the space of Midnight. And there the final point of the Fall is reached. The moment at hand is one of a change of poles.
The West turns into the East. Putin and Trump are in two opposite corners of the planet.
In the 20th century, these two extremes were embodied by the most radical forms of Modernity - capitalism and communism.
Two apocalyptical monsters - Leviathan and Behemoth. Now they have turned into two eschatological promises: Putin's Greater Russia and America liberating itself under Trump.
The 21st century has finally begun."
---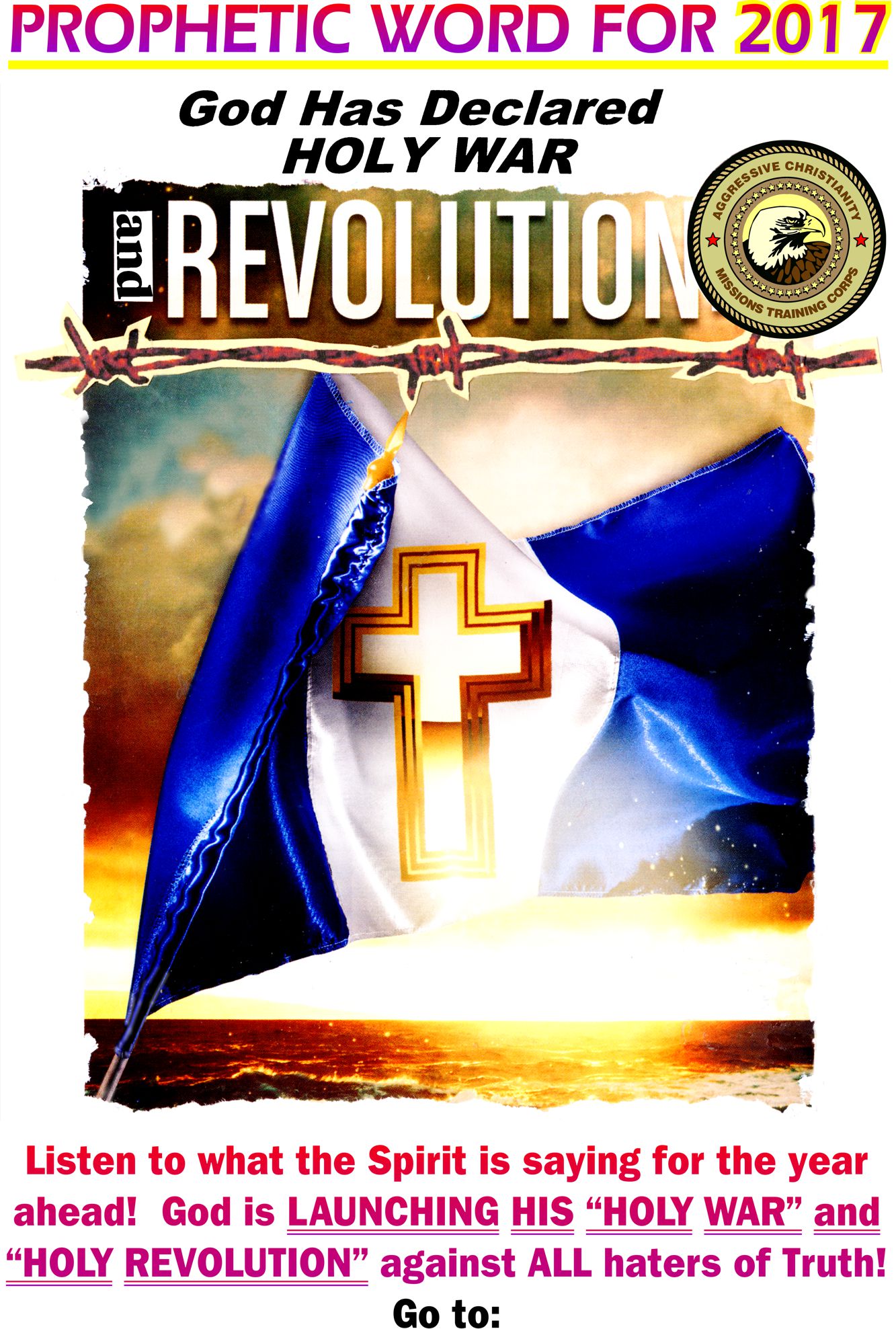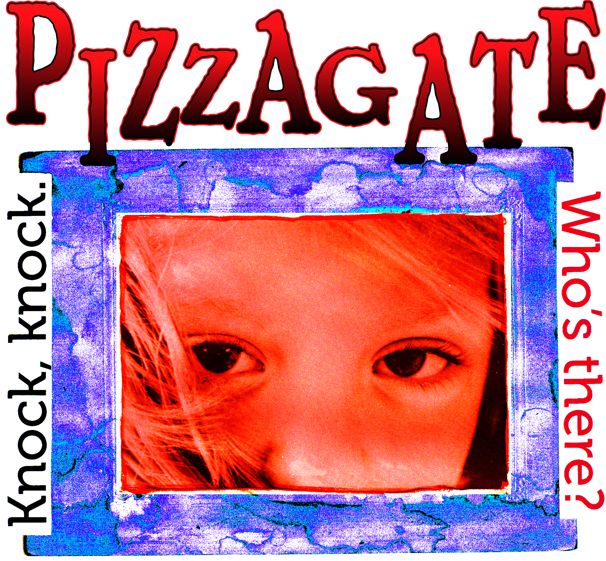 WANT TO KNOW THE TRUTH ABOUT PEDOPHILIA?
CLICK HERE!

JEZEBEL DEFEATED!!! - VIDEO HERE!

MORE PROPHETIC WORDS OF THE SPIRIT WILL BE POSTED HERE SOON!

WORLD DOMINATING FORCE: JEZEBEL
The Old Testament Jezebel, Queen Jezebel of Israel, persuaded her husband (Ahab) to allow her to usurp authority in the Kingdom. By doing this Ahab sold himself into her idolatry/whoredoms (see 1 Kings 21:4-10, 20, 25). II Kings 9:22 calls Jezebel a fornicator and worker of witchcraft. She was also a cold-blooded murderess (see 1 Kings 21:6-14).
NEW WORLD ORDER
This Jezebel "spirit" / "demon" rules America (and many other nations of this world). Her agendas of DEATH are many, mainly abortion, GLBTQ abominations, and endless wars. She also HATES the rule of God, HATES Christianity and Christians. This "spirit: has literally usurped God's authority over this nation, using abysmally sick psychopaths in Church, State, and Family. We now have reptillians called pastors and political leaders that are CONTROLLED by this politically correct witch that connives and manipulates in order to influence the thoughts and actions of this nation. We might call it charming, but behind it all is a nest of demons bent on destruction of America. Along with this is the never-ending emasculation of the males and the masculinization of the females=demonization of the society. And along with all the work of Jezebel, we have her merchants, prescribing drugs. . . .millions now are on DRUGS. This is nothing but SORCERY (The Greek word translated as "sorcery" is Pharmakeus -the root of the English pharmacy & pharmacist. See Rev. 18:23).
IT IS TIME!!
The WAR against the WHORE is NOW! The spirit of death hovers over America like a thick fog. It is time to BIND her influence, her dominance and loose the Elijah and Jehu anointing. This is God's war! It is time to challenge her satanic authority. Fear and apprehension have kept this nation dumbed and numbed.
The Jezebel "spirit" is not limited to females, although they are the most susceptible to it: men are used as well. Religion and politics are literally controlled and used by this wicked spirit.
WE OFFER. . . .
The Holy Spirit has been giving us Prophetic Words daily concerning Jezebel . . . that raises HELL!! You may go to our cites where we post these Words of the Spirit: www.youtube.com/user/shimrana & www.youtube.com/user/youdontwanttruth2.
Also, you can write for our latest WOS magazine that contains many Words already in print, plus our DIPTYCH magazine (which will be printed in the near future) which contains much historical/Biblical data on the Jezebel spirit, the Elijah/Jehu anointing etc. . . all for your much needed info. I also show that the Jezebel in Rev. 2:20-23 (please read this passage in the Amplified Bible) was the same "spirit" as the O.T. Jezebel. This spirit now RULES America through idolatry, adultery, sex perversions, and drugs (prescribed by your "trusted" M.D. sorcerer/pharmacist).
The sickos behind the N.W.O. (new world odor!) have one agenda in mind: CONTROL and DEATH. They demand worship and adoration, the very things every Christian ought to be giving to God our Creator.
ALL OUT ATTACK!
The whole world is under attack by this Witch-Bitch. Refuse her with all your might. Since the Church has been gutted out and emasculated, susceptibility to spiritual attacks is at an all-time high. The DEMONIC INVASION is well under way; God's "War Against the WHORE" is also well under way. The solution to the Jezebelian pollution is bloody revolution—the blood of Jesus cleanses us of all sins. Repent and be clean. Join God's Elijah/Jehu company of warriors. Write us for a free ammo pack of printed materials along with CDs and DVDs. It's time to be FREE from inordinate affections/relations. If your Church is associated in any way with what I have described—GET OUT! This same "spirit" is also found in the GREAT HARLOT(Rev. 17. Read that chapter in the Amplified Bible as well.)
The Babylonian Jesus has replaced the Biblical Jesus. The CRY is to "come out from her my people, so that you may not share in her sins, neither partake of her plagues." (Rev.18:14).
Political Babylon/Religious Babylon are both ruled by Satan through Queen Jezebel. It is time, dear one, to REBEL against HELL and be FREE!
---
BATTLE REPORT!
Happy to make it home with all my fingers and toes after 2 days of hard core battle at the University of Kentucky with Brothers John McGlone and Joshua Stanley Lovell. We were unable to tame the wild UK pussycats, but endured the endless assaults and countless liquid baptism's and kept at the plow smashing through some of the most rocky fields I've ever seen. From the Sodomites and their multitudes of sympathizers to the racist thug BLM hate group supporters we stood our ground declaring the full counsel of God without retreat. Lawlessness abounded as the campus police, who conveniently were nowhere to be found most of day 1, showed up in great numbers on day 2. Unfortunately, the campus police were useless for the duration of the day as they stood by and did nothing as our speech was drowned out with an atheist's pa system and our megaphone cord was sliced with a pair of scissors. Despite the opposition from all sides, we were able to meet and encourage several young men of God on campus who the Lord is raising up to be beacons of Light in the midst of darkness.
Sgt. Joe Justice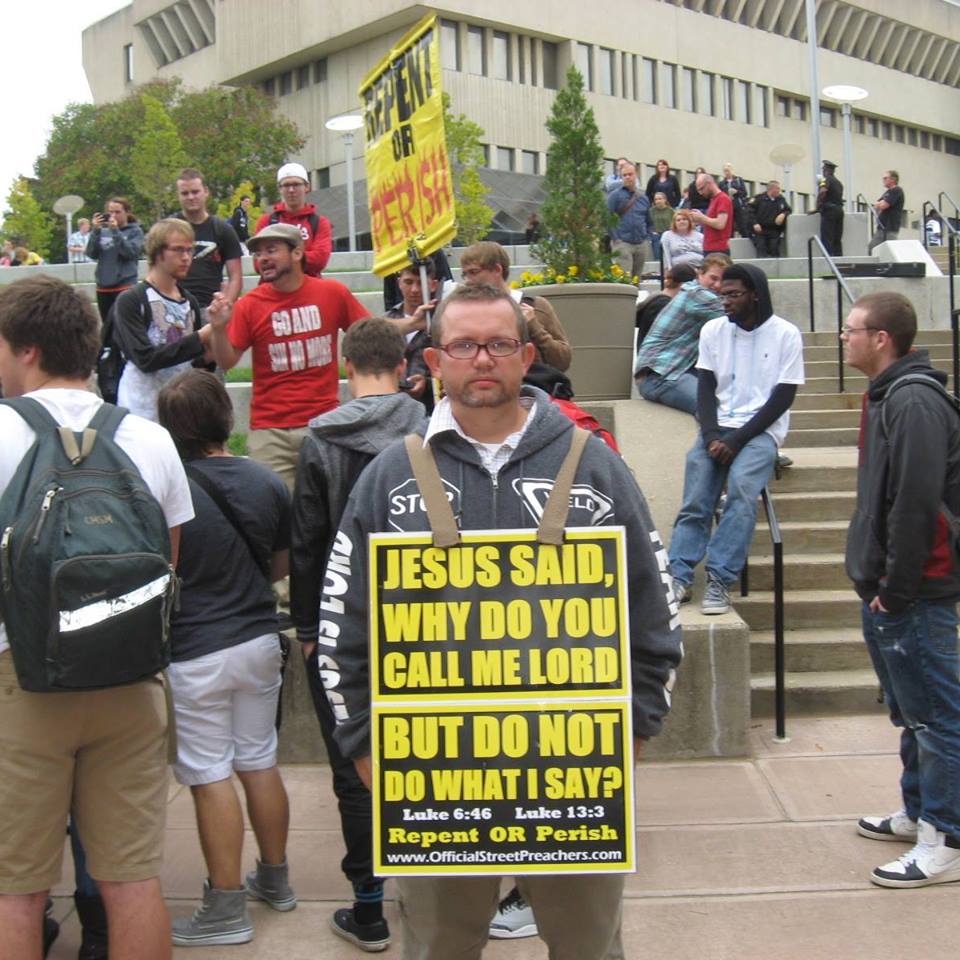 ---